What do you dream of when you look out of the window? That's the first step in transforming the landscape of your residence, community, or place of business. Verdant Enterprises is ready to dream with you, and to lead you through a process that will add value to your property and quality to your life. Click to view our projects.
Predesign
The design process begins with an initial meeting between the landscape architect and the owner. We will talk about your goals, expectation and budget and gather existing survey data.  Verdant Enterprises then responds with a proposal summarizing our creative vision and outlining necessary services and fees to achieve your vision.
Site Inventory & Analysis
Once we are officially on the job, we prepare an initial site map from existing documents. This is our base sheet for when we arrive to break ground. What makes Verdant Enterprises unique is the amount of time we spend on-site, augmenting that initial map through detailed measurement and site observation. We examine existing conditions, noting intrinsic and extrinsic factors that, in turn, suggest design opportunities and constraints. This sets the stage for the design process that puts your dream in context.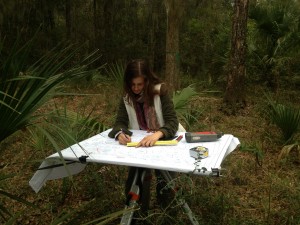 Preliminary Design Response
Following the inventory and analysis, the conceptual design process begins. Ideas are sketched and re-sketched, contemplated, critiqued, questioned and revised. A range of schematic alternatives are then presented to the owner for review.
Design Development 
Once a design and budget are approved, we prepare further drawings and documents that describe every aspect of the design, right down to the character of each material and every plant that we will use. This often requires additional trips to the site and collaboration with other consultants, artists or tradespeople.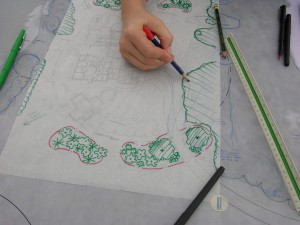 Cost Estimates
Based on the approved preliminary design, we will prepare a detailed cost estimate. We are very proud of this process, as we rely on many years of experience to develop accurate cost projections that, once presented to the client, result in either a phasing plan or an approved budget. This phase determines the quality and scope of the improvements, so that you will know exactly what you are paying for before we proceed with more detailed plans.
Construction Documents
Following second stage approval, we prepare construction drawings and specifications. These set forth detailed requirements for construction and may include a master plan, unit bid items, staking and grading, custom details, irrigation, lighting and planting plans. This package then goes out to bid to selected landscape contractors.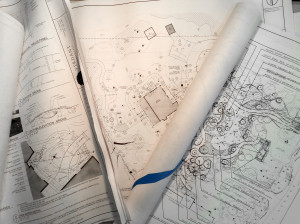 Bidding and Implementation 
Verdant will assist the client in obtaining bids and awarding a construction contracts. This includes a reasonable amount of observation of the work in progress, approval of payment requests, change orders and final inspections.
Project Management
For those clients who want hassle-free results, we can guide the entire process from initial concept through post-construction evaluation. This includes submissions to architectural review boards, permitting services, pre-qualification of contractors, coordination of sub-contractors,and preparation of final punch-lists or as-built documentation.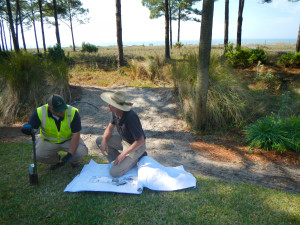 Post-Construction Evaluation & Maintenance
Landscapes are dynamic and client needs can evolve over time. As such, we offer follow-up services to insure the health of plant material and longevity of the built work. This includes evaluations and minor updates, as well as medium and long-range maintenance plans designed to help preserve the integrity of the design.