Native plants are all the rage. More and more, communities and developments are encouraging (or even requiring) the use of indigenous plant material. Our firm has been a regional leader in the creative use of native plants for over seventeen years.
Why use native plants?
They celebrate the unique culture and history of the South.
They are easier and cost less to maintain and require less watering.
They provide native habitat, attracting desirable wildlife.
They are less susceptible to pests, insects and disease.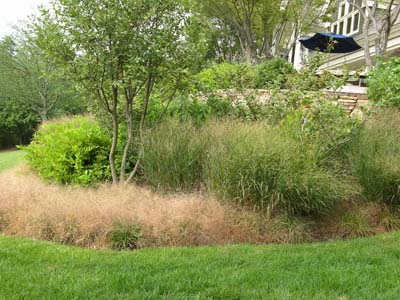 Native plants in Southern gardens:
Verdant Enterprises depends on Thomas Angell's own personal and professional expertise in the field botany and his passion for indigenous plant communities.
Our work emphasizes the careful blending of traditional, Southern horticulture within an integrated framework of predominantly native plant material, but we also appreciate the beauty and importance of a more classical palate of plant material.
As recognized stewards of our local ecology, Verdant continues to challenge the nursery and landscape industries. We encourage them to expand their offerings of native plants in celebration of our uniquely Southern heritage.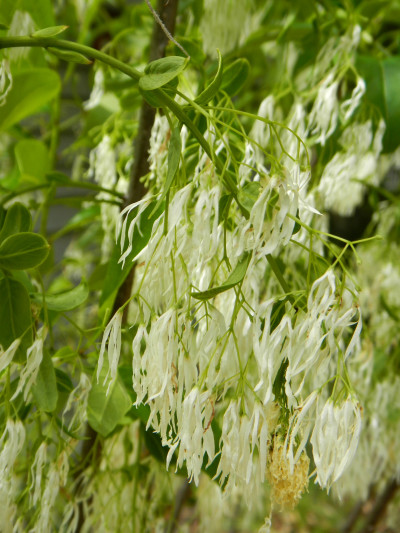 What sets Verdant apart?
As the Planting Plan is one of the final layers in the construction sequence, we take extra effort to adapt our plans to existing conditions by hands-on review and adjustment.
Because we work hard to understand the environmental nuances and existing plant communities of each site, we are able to lead the client to a more sustainable solution.  This process begins with an exhaustive botanical inventory, and our designs assume deference to existing trees, topography, drainage patterns and other natural or cultural features.
We develop longer-than industry standard Plant Schedules which are organized by strata of vegetation type for each project, and which take their cues from the existing or surrounding vegetation.  We also strive to amplify the natural patterns with abstractions of texture and color which add diversity and seasonal beauty.
We often emphasize phased plans which utilize berry or nectar producing species to attract birds and butterflies. This new paradigm for a landscape encourages wildlife diversity and once established, can require much less time, effort and expense to maintain.